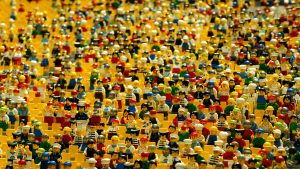 The number of server hosting options available to businesses seems to multiply by the day, but behind the marketing fluff there are really only a few options worth considering: on-premises, cloud, colocation, and dedicated server plans. Each has its place, but I'd like to take a closer look at the types of organization that choose to host infrastructure in a colocation data center and their reasons for choosing colocation instead of the alternatives.
Small And Medium Businesses
Small and medium businesses choose colocation because it gives them access to a world-class data center and enterprise-grade redundancy and availability. Smaller businesses are in something of a bind where IT is concerned: they want to maintain control of their hardware and software, but lack the IT budget and expertise to build a data center approaching the quality of the best colocation facilities. By colocating hardware, SMEs share the cost of the facility with other users, benefit from the expertise and experience of the data center operator, and are empowered to provide the levels of service and availability internal and external users demand, something that's often not possible on one-size-fits-all cloud platforms, which are also more expensive.
Enterprise Organizations
Unlike smaller businesses, corporate colocation users may well have the resources to build data centers, but they recognize that it's almost certainly not the best use of those resources. For mission-critical equipment, colocation providers can meet the needs of larger organizations at lower cost without the privacy, performance, and availability issues of alternative infrastructure outsourcing solutions.
Disaster recovery and business continuity is also a key motivation: colocation data centers allow enterprise organizations to place mission-critical hardware in multiple locations, enhancing redundancy and geographic diversity and allowing them to quickly recover from a wide variety of issues that impact quality of service.
Government Agencies
Government agencies are subject to conflicting demands: they're expected to modernize and provide cutting-edge services while reducing IT expenditure. Government agencies who, in the past, invested in in-house data centers are now forced to deal with legacy hardware and applications with no clear upgrade path and poor security. Colocation offers a solution: leasing space in a colocation data center is less expensive than building data centers and colocation providers make the necessary investment in multiply redundant bandwidth, green power, and state-of-the-art security systems.
eCommerce Merchants
Performance and scalability are key concerns for eCommerce merchants: bare metal hardware offers by far the best bang for the buck where performance is concerned. But, as with all the organizations we've discussed, eCommerce merchants require redundancy and access to low-latency multiply redundant bandwidth. Bare metal hardware housed in a world-class colocation data center ticks all the boxes. Colocation is the no-compromise infrastructure hosting solution for eCommerce merchants.
Health And Financial Services Providers
Although different in many ways, the health industry and the financial services industry have in common a significant regulatory burden, security and privacy standards, and the need to control and have insight into their hardware and software stack. Health and financial services providers choose colocation because the best SSAE 16 SOC II certified colocation data centers provide a solid foundation on which to build secure systems that adhere to the relevant regulatory frameworks, something that's often not possible or prohibitively expensive with other infrastructure hosting modalities, including cloud platforms.
In summary, if your business demands the best in enterprise-grade infrastructure hosting and wants to avoid the massive investment of building and running a data center, colocation is the perfect choice.