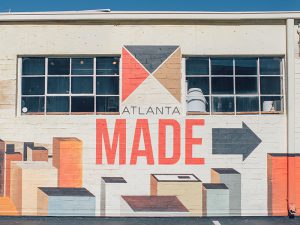 Colocation is the hosting of your hardware in a data center managed by a third-party data center provider. Unlike many forms of infrastructure hosting, you don't lease the hardware from the data center provider. You choose and purchase the servers and other equipment you want to host, and your colocation provider houses them and provides you with bandwidth and the other resources you need.
In essence, colocation is similar to housing hardware in an on-premises data center owned by your company. There is one major difference though: you don't have to build, manage, and maintain a data center. Your organization gets all the benefits associated with a world-class data center, but without the enormous capital and operational expenses.
Space
Your colocation provider will give you space in their data center. Data center space is measured in racks and rack units. Rack units are usually described by a number followed by a "U". So a 2U server will take up the space of two rack units.
A rack is just what it sounds like: a storage unit that your servers will be kept in. Each rack is divided into rack units. Servers differ in size, but when you buy a server, you'll be able to see how many rack units it will take up.
Racks are housed in secure lockable cabinets. For smaller deployments, you'll share a cabinet with other clients, but it's possible to lease a cabinet to which only you have access.
Bandwidth
Each rack unit is supplied with bandwidth. The bandwidth you have available to you depends on the data center, but the best provide a redundant range of route-optimized bandwidth from multiple providers.
Our Atlanta data center has 10Gbps redundant uplinks to multiple providers.
Power
The data center will provide power to your equipment, typically based on the rack space you lease. For example, at the Cyber Wurx data center, we provide from 2 amps for 2U users to 20 amps for a full cabinet. All power is delivered over an uninterruptible power supply. Power is also redundant, provided by multiple service feeds from metro Atlanta power grids. In the unlikely event of an outage, all equipment can be powered by back-up generators.
Security
If you're housing equipment in a third-party data center, you need to know that it's secure and that the data stored on it is kept private. That's why our data center provides round-the-clock security patrols, a 90-day CCTV log of the site and data center floor, and keycard access to the facility.
Customer Access
Because you own and manage the hardware housed in our colocation data center, from time-to-time you'll need physical access your servers. We try to make the process as pleasant as possible with a client lounge that provides a coffee bar, WIFI, and comfortable seating. Because you can never predict when you'll need access to your servers, the client lounge is open round the clock.
With colocation, you benefit from everything a world-class data center can provide without the expense of having to build your own facility. In addition to the facility itself, you can be rest assured that our team of experienced data center and network administrators will keep everything running smoothly — and, if you need help, our remote hands service is only a phone call away.