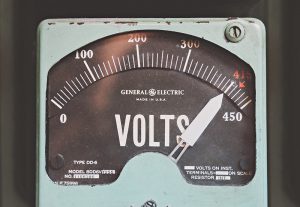 Dedicated servers are ideal for infrastructure hosting clients who aren't ready to buy their own server hardware, providing some of the benefits of colocation without the capital costs. Each dedicated server is a powerful enterprise-grade machine with components that are carefully selected for optimal performance and reliability. We offer two categories of dedicated server hosting plans: managed and unmanaged.
Businesses choose dedicated server hosting plans because they demand uncompromised performance and reliability. While cloud servers are convenient and typically faster to deploy and scale, there's a price to be paid where performance and reliability are concerned. Dedicated servers offer the best price / performance ratio.
Unmanaged Dedicated Servers
Unmanaged dedicated servers plans are ideal for hosting clients who are happy to manage their own server. We look after the hardware, the network connection, and everything else the server needs to run reliably. We'll also install an operating system on the server.
Everything else is up the client, who has complete freedom to install and manage any software they need. The support offered on unmanaged servers relates to the hardware itself. If the hardware develops a fault, that's our problem. But beyond that, managing the server is the client's responsibility.
Managed Dedicated Servers
Managed dedicated servers are for clients who don't want to handle the day-to-day management of their server in-house. Server management is complex and many clients prefer to focus on other aspects of their business. With a managed dedicated server, our expert system administrators take care of much of the management so that clients can focus on building their applications and growing their business.
So what exactly comes with managed hosting? First off, we will take care of any hardware problems, including taking preventative measures to keep a server running smoothly and replacing parts if they fail. We carry out performance and load monitoring to identify potential problems before they become a serious issue. Our server admins also monitor basic services like the database and web server to make sure everything is working as it should.
Perhaps most importantly for many of our clients, we also take care of security basics. The biggest risk when self-managing a server without the necessary expertise is the inadvertent creation of security vulnerabilities. Our team know what they're doing, and they work to make sure that your server is secure. Managed security services include hardening and updating the operating system. We also use sophisticated intrusion detection software to monitor critical software for rootkits and malware.
You can see a full list of the services we offer on our managed services page.
Which Is Right For Your Business?
If you need complete control over your dedicated server and have the expertise to manage it for optimal performance, reliability, and security, unmanaged server plans are designed for you.
But if you'd rather let us take care of many of the day-to-day tasks associated with server management and complex tasks like setting up DNS hosting, choose managed server hosting.