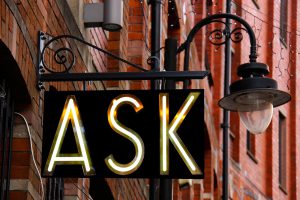 The quality of colocation providers and colocation data centers varies enormously, from companies that will house your infrastructure in a world-class data center they own and manage to fly-by-night operators who can't guarantee great service no matter what their marketing might say. If your company has decided to host its hardware in a colocation data center, you should take the time to comprehensively research prospective providers before taking the leap.
To help you out, we've compiled a list of the five most important questions to keep in mind before you commit your hardware to a colocation provider.
How Will You Secure My Data?
Data security is a vitally important part of modern infrastructure hosting. In the case of colocation, much of the burden of securing the client's data rests with the client. A major advantage of colocation is that the provider doesn't have any access to your data if it's encrypted properly.
But the colocation provider is responsible for physical and some network security. At the very least, you should expect biometric authentication, round-the-clock CCTV and physical security patrols, and that complete records are kept of all access to the data center.
The best way to get insight into a colocation provider's security is to visit the facility. Take note of the security systems and processes you see. Don't be afraid to ask questions.
Do You Provide Redundant Power, Cooling, And Carrier Systems
A colocation data center provides four main services: space to house servers, power, cooling, and bandwidth. The last three of these — power, cooling, and bandwidth — are subject to failure for any number of reasons. The best colocation data centers will provide multiply redundant sources of each.
Look for A + B power redundancy, N + 1 cooling redundancy, and multiple redundant connections to major upstream bandwidth providers.
Don't settle for anything less. Redundancy is critical to keeping your servers up and online when something goes wrong, and, given enough time, something will go wrong.
External Audits And Certifications
It's easy for a data center owner to make any claims they like about the quality of the services and security they offer, but only with third-party verification by a qualified professional can a client be certain those claims reflect reality.
Pay particular attention to whether a prospective colocation provider is SSAE 16 SOC II compliant. SSAE SOC II (Statement on Standards for Attestation Engagements) is an industry standard report into a data center provider's controls for security, availability, confidentiality, and privacy. The majority of data centers are not compliant, so SSAE-compliance provides a useful tool for discriminating enterprise-class data centers from those that aren't quite as capable.
Where Is Your Data Center Located?
Your company's employees need physical access to servers and networking equipment, and that's much easier if you choose a colocation data center located within easy reach of your offices.
That doesn't necessarily mean your colocation data center has to be in the same city as your offices: many users of our Atlanta colocation data center have offices far afield and there are good reasons to choose a different location. But you should ensure that, when the need arises, staff can quickly drive or fly to the data center location.
Do You Offer DDoS Protection?
Over the last few years, the mayhem caused by distributed denial of service attacks has cost US companies billions of dollars. With the multiplication of insecure Internet Of Things devices, the DDoS situation is going to get worse before it gets better. If your company intends to colocate vital hardware, DDoS protection from your colocation provider can save you headaches down the line.
These five questions aren't exhaustive, but asking them with an understanding of what the answers imply about a data center provider will help you make a decision you won't come to regret.