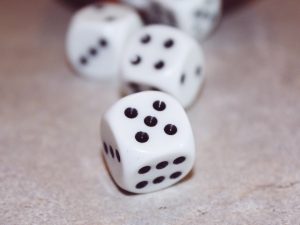 The colocation industry is home to a vast range of vendors with wildly varying capabilities. At the bottom end of the market, all it takes is the room, power, and bandwidth to house a few servers and keep them connected to the internet most of the time. At the top end of the market are enterprise-grade data centers capable of supporting the largest server deployments and bandwidth requirements, with redundancy built into every level of their operations.
What distinguishes the top of the colocation tree from the barely adequate? A premium colocation data center is a complex operation, and there are hundreds of design choices that go into making a truly secure and reliable colocation service. I'd like to take a look at five of the qualities organizations that want reliable, consistent, and convenient colocation can expect from the best colocation providers.
Multiply Redundant Bandwidth
Bandwidth reliability and quality of service are probably the most important factors in colocation customer satisfaction. Power, cooling, and support are vital, but without consistent and scalable bandwidth, a colocation data center isn't fit for purpose.
The best colocation data centers provide multiply redundant bandwidth from numerous bandwidth providers. To use our Atlanta colocation data center as an example, we're located right by two major carrier hotels in the heart of Atlanta's internet exchange district with fiber run access to nearby facilities and 10 gigabit capacity to multiple peers. We have access to all the major carriers in the nearby telco hotels. If reliable and consistent bandwidth really matters to your organization, don't settle for anything less.
Security
Security is another area that distinguishes the best colocation data centers. Enterprise-class colocation data centers provide multi-level physical and electronic security. That includes round-the-clock CCTV monitoring and on-site security patrols, biometric access controls at various levels throughout the facility, and comprehensive intrusion detection systems.
Location
Many of the capabilities of a data center are associated with its location. As I've already discussed, our data center's close location to a major internet exchange affords us low-latency access to bandwidth that isn't available to less centrally located providers.
But location is also important for access to hardware. Colocation clients frequently need to access their hardware, and that's a lot easier if the data center is located in an area with excellent transportation links to the rest of the country.
Great Facilities And Support
Premium colocation providers invest in great customer service and support in addition to the infrastructure required by customer hardware. Support is an important consideration: colocation clients forge a long-term partnership with their data center providers, and premium support, expert on-site staff, and a commitment to providing an outstanding colocation experience are important to ensuring that relationship is happy and productive.
DDoS Protection
Distributed Denial of Service attacks are a reality every colocation client has to come to terms with. DDoS attacks are a persistent and unavoidable part of doing business on the web in 2017, and in the coming years the situation isn't likely to get any better. That's why the best colocation providers offer DDoS protection to their clients.
I've listed five of the many features a colocation provider needs to be considered among the best in the industry. I'm sure that everyone reading this article has their own criteria, so don't hesitate to give us a shout on Twitter or Facebook.