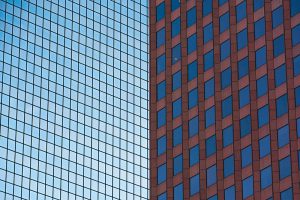 With so many options for web hosting, it can be difficult to figure out which solution is best for your website. You'll want to think about factors like budget, the amount of control over your server that you'd like to have, and your own technical skills. It ultimately comes down to what's best for your business.
To help guide you in the right direction, we asked some web hosting experts for their thoughts on Dedicated Hosting vs. Colocation. Here's what they have to say:
Jerry Low, Web Hosting Secret Revealed
My choice – dedicated hosting.
There are both pros and cons with both options. It depends on what you want to do with the servers and how much time you are willing to spend on your backend.
Colocation is good if you are willing to fork out a big lump sum of money for initial setup and you have the manpower and knowledge to setup a server from scratch. However, I'd rather stick with a managed dedicated hosting plan because:
It's unnecessary for me to control the exact hardware I get at my server. My business and websites will do just fine with regardless of the brands of hard disk or RAM I am using (as long as they are working).
I prefer to have the freedom of switching and upgrading my host whenever I want.
I can have more time and manpower to grow my business and website.
Charles Coxhead,  WP Dev Shed
The choice between colocation or dedicated hosting is really a decision about what business you want to be in. Colocation is great for those businesses with very particular technical and hardware requirements, and if this is you it means you do have the skills and knowledge in house to manage this.
But if your requirements are pretty standard with no need for special hardware configuration then leasing an off the shelf dedicated server is probably best. Taking that even further, unless you have a good sys ops person on the team you'll be best to look at a managed dedicated server, rather than an unmanaged server where you will be fully responsible for it's configuration and security…not something you want to manage if you don't have the experience and knowledge to do so!
Michael Bely, Research as a Hobby
From a small business perspective, dedicated hosting in many ways is an easier and more flexible way compared to colocation. Dedicated hosting have two great advantages which are hard to overestimate: there are no long-term engagements and no headache managing the hardware.
Dedicated hosting looks more expensive than colocation? Well, maybe. But you can save a lot of time and spend it on generating more income in your business instead.
Dedicated hosting looks like a pig in a poke? Well, it's true. But if you don't trust a dedicated hosting provider, then better choose one you do trust. Okay, okay, it's still a pig in a poke after all.
Dedicated hosting allows you to outsource all the infrastructure pain. But colocation gives you more control, although it requires more dedication and involvement.
Dedicated hosting is simpler. That's why it's better from a small business point of view.
Nate Shivar, ShivarWeb
I think the core of the question is ownership vs. leasing. As with any sort of ownership, you have absolute control but you also have absolute responsibility – over costs, equipment, maintenance, everything. With leasing, you don't get to control every aspect, but you also don't bear complete responsibility. If a business has a unique expertise or resources in server admin, then they could translate server ownership at a colocation facility into a real competitive advantage. If a business does not have that expertise, a dedicated server package provides the flexibility to focus on what they can do well.
John Stevens, Hosting Facts
For most website and business owners, dedicated hosting is a better option. In short, dedicated hosting gives you more control and is more reliable and flexible without the big price tag. Though colocation comes with advantages, like owning the equipment, it also comes with the cost of upgrades and maintenance. Colocation tends to be more expensive, especially with the initial cost of equipment. Plus, monthly bills often fluctuate, so it can be difficult to budget for it.
Dedicated hosting, on the other hand, comes with many of the same benefits, such as the flexibility and scalability, but it's more cost-effective. Most business owners will find that dedicated hosting serves them well and that there's no need for the extra cost and hassle associated with colocation services. The key is simply finding a good, reliable dedicated web hosting company to suit your needs.