LANFest Atlanta approaches once again! This year the Atlanta LanFest is being held on the weekend of September 12th.
Our local LAN, held annually (and often biannually), is a part of the the Intel LANFest event program as a nonprofit charity fundraising opportunity. Intel LANFest participants have seen the money they've raised go to a variety of groups, such as the Leukemia & Lymphoma Society, Dell Childrens' Hospital in Texas, and the Gamers Outreach Foundation and others in recent years.
This year, the Atlanta Lanfest will be donating to the Gamers Outreach Foundation, which brings video game access to hospitals, the military, and even assists other charities host events for a variety of causes. Intel LANFest events are fast approaching over half a million dollars in charitable donations.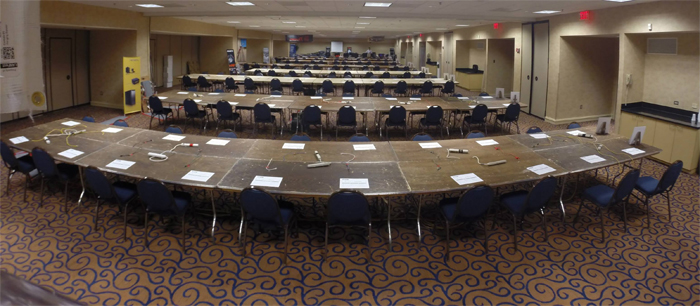 Every year, CyberWurx helps the Atlanta LanFest with material goods and needs, such as cabeling, website hosting, hardware, and technical knowledge. We are officially Silver Sponsors for the Intel LanFest program, which allows us national publicity in the form of sponsorship materials that are displayed at LANs across the country.
Beyond the beneficial relationship between the LAN, CyberWurx, and various charities, the Atlanta LANFest is just a hilariously good time filled with contests of varying seriousness. Of course, they have a variety of tournaments and sweet, sweet swag, but some of the contests have been both genius and entertaining. Wall squats for a chassis, "Whose PC REALLY needs new parts?" contests for cases and upgrades, and the best of all, an epic game of Battleship was played for a high performance processor in 2012.
When asked for feedback on how our role in the Atlanta LanFest is viewed by the organizers, we were told that "Basically […] LANFest is awesome and loves CyberWurx." 'Nuff said, really.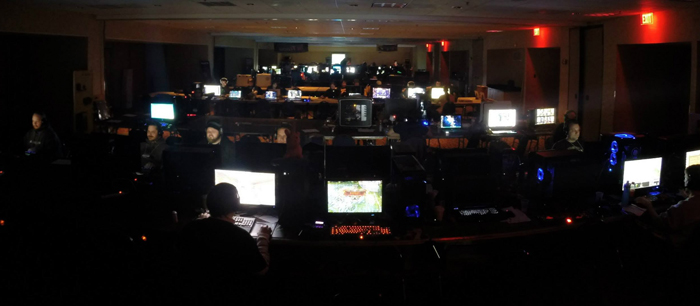 Thinking about participating this year? Tickets are required, starting at $35 for a weekend pass. If you order by September 6th there is an early bird discount. We hope to see you there!